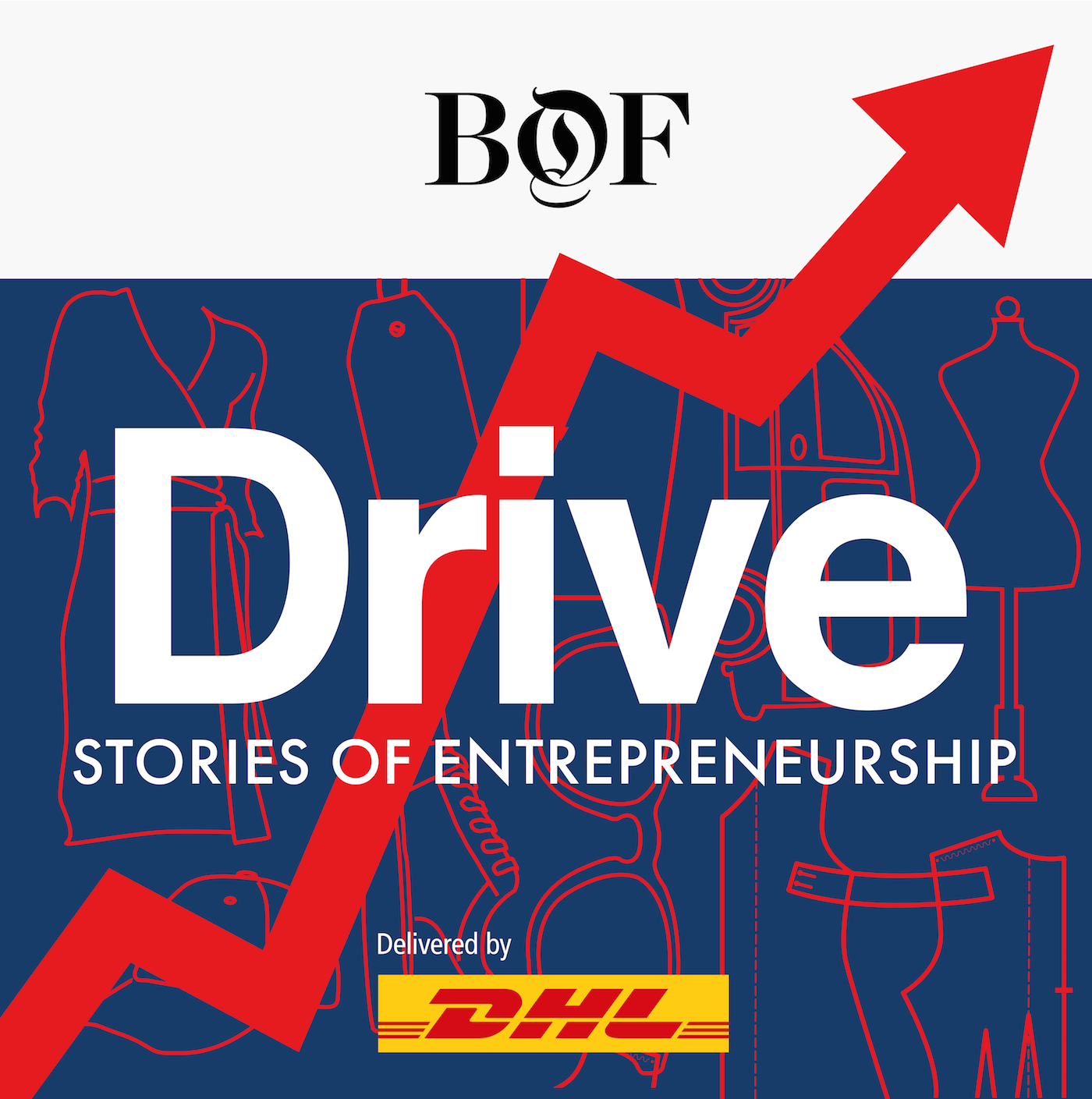 Welcome to Drive: BoF's New Podcast Series on Global Entrepreneurship. 
If you're interested in building your own business, simply thinking about starting one or fascinated by fashion and entrepreneurship, BoF's new podcast series Drive, delivered by DHL, gives you insider access to the entrepreneurs who have already done it, each in their own way.
Too often, entrepreneurial success stories are reported as a stroke of genius, followed by overnight success. But this couldn't be further from the truth. As you will see in these intimate and inspiring conversations, entrepreneurial success doesn't happen in a straight line — nor does it come easy. There are ups and downs, and twists and turns, but with each unexpected challenge, there's a new opportunity around the corner.
In the first season of Drive we hear from fashion's most dynamic entrepreneurs — in their own words — to discover what it really takes to build a global fashion business from scratch. First up is José Neves. On August 7th, we will hear his inspiring story, how a young Portuguese computer engineer who took his business, Farfetch, from a self-funded start-up in 2007 to a global fashion marketplace on track to a multi-billion dollar IPO. "From a personal level, I was absolutely hell bent [on] creating something in the intersection of technology and fashion, and that's when the idea of Farfetch came about," explains Neves.
To sign up to the Daily Digest newsletter click the link here: http://bit.ly/BoFnews 
For a limited time only we are offering our podcast listeners an exclusive 25% discount on an annual BoF Professional Member. To get 25% off your first year of an annual membership click the link here: http://bit.ly/2KoRRBH, select the annual package and then enter the invitation code PODCASTPRO at checkout. 
To contact The Business of Fashion with comments, questions, or speaker ideas please e-mail podcast@businessoffashion.com. For all sponsorship enquiries, please e-mail advertising@businessoffashion.com.